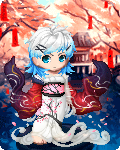 Madora Rukibata is one of the primary characters and a main protagonist of the anime, Dragon Tidal. She is the most quiet member among the main cast, and she prefers to keep to herself. Although mostly quiet, Madora is shown to be quite close to both Nagatsu Ikune, as well as Agino Kiridu. Although her clan is a mystery itself, this is backed up by her entire clan being murdered in one night by an assassin of the Cloud Nations, hidden deep within Meteor Falls.
Debut
Anime
DT Episode #1
Movie
Dragon Tidal: N/A
Appears in
Manga, Anime, Movies
Personal
Birthdate
May 26, 1962
Gender
Male
Age
Classification
Affiliation
Ranking
C Rank
Academy Grad. Age
12

Tribe/Clan

Rukibata Tribe
Background Information
Edit
Write the first section of your page here.
Personality
Edit
Write the second section of your page here.
Appearance
Edit
Abilities
Edit
Black Rose Forms
Edit
Clan Heritage
Edit
Major Battles
Edit
List of Techniques
Edit
Dragon Tidal
Technique
Season
Episode
Status
Divine Paralysis
Season 1
Episode 9
Rinkado
Water Pump
Season 1
Episode 21
Rinkado
Water Prison
Season 1
Episode 33
Rinkado
N/A
N/A
N/A
N/A
N/A
N/A
N/A
N/A
Relationships
Edit
Ad blocker interference detected!
Wikia is a free-to-use site that makes money from advertising. We have a modified experience for viewers using ad blockers

Wikia is not accessible if you've made further modifications. Remove the custom ad blocker rule(s) and the page will load as expected.